May 15, 2019
Tall Ships in Ilwaco, Washington
Posted by: Laurie Anderson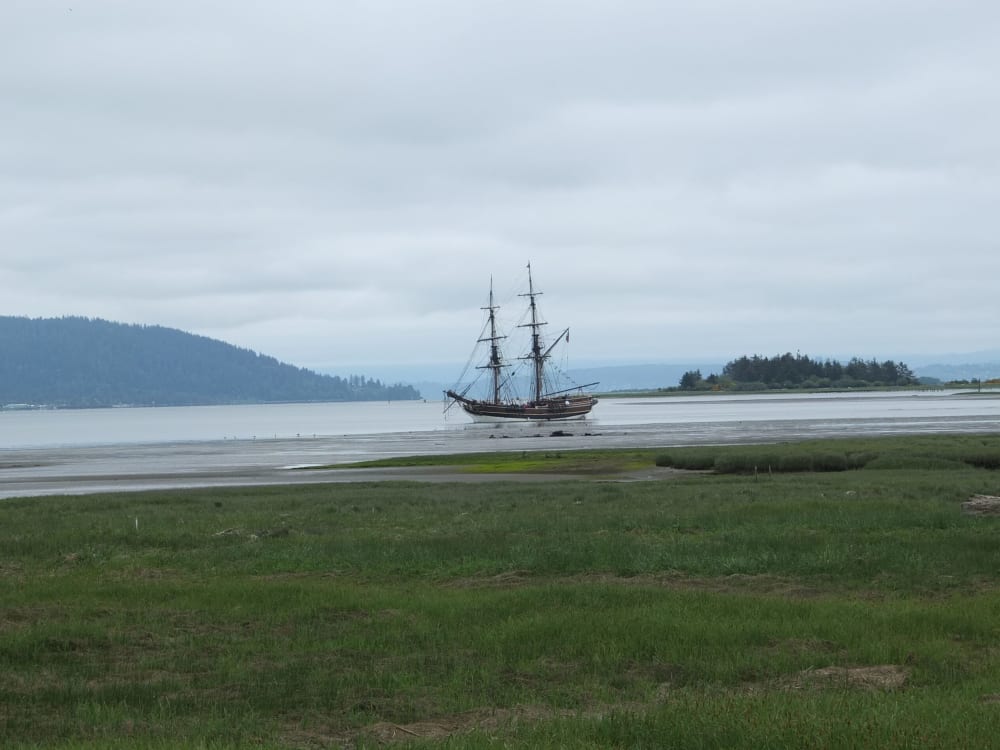 The tall ship, Lady Washington, was here this past weekend. China Beach Retreat Innkeeper, Laurie Anderson was lucky to be a passenger on Mother's Day for a few hours. The weather was perfect and the crew couldn't have been friendlier. Laurie remarked that there were at least as many female crew members as there were male and it was fun to watch them all work together in that age-old sailing tradition. The photo above was taken from the viewing platform at China Beach Retreat as the Lady Washington entered the Port of Ilwaco. This tall ship celebrates its 30th Anniversary this year. In the past 30 years Lady has been featured in 2 major motion pictures, about a dozen TV shows, and a handful of popular music videos.To read more about that here's a link to the story on the vessel's website: https://www.historicalseaport.org/2019/03/05/lady-washington-turns-30/
The crew were both hard-working and entertaining. Cory regaled passengers with sea shanties in his delightful tenor voice and guitar playing.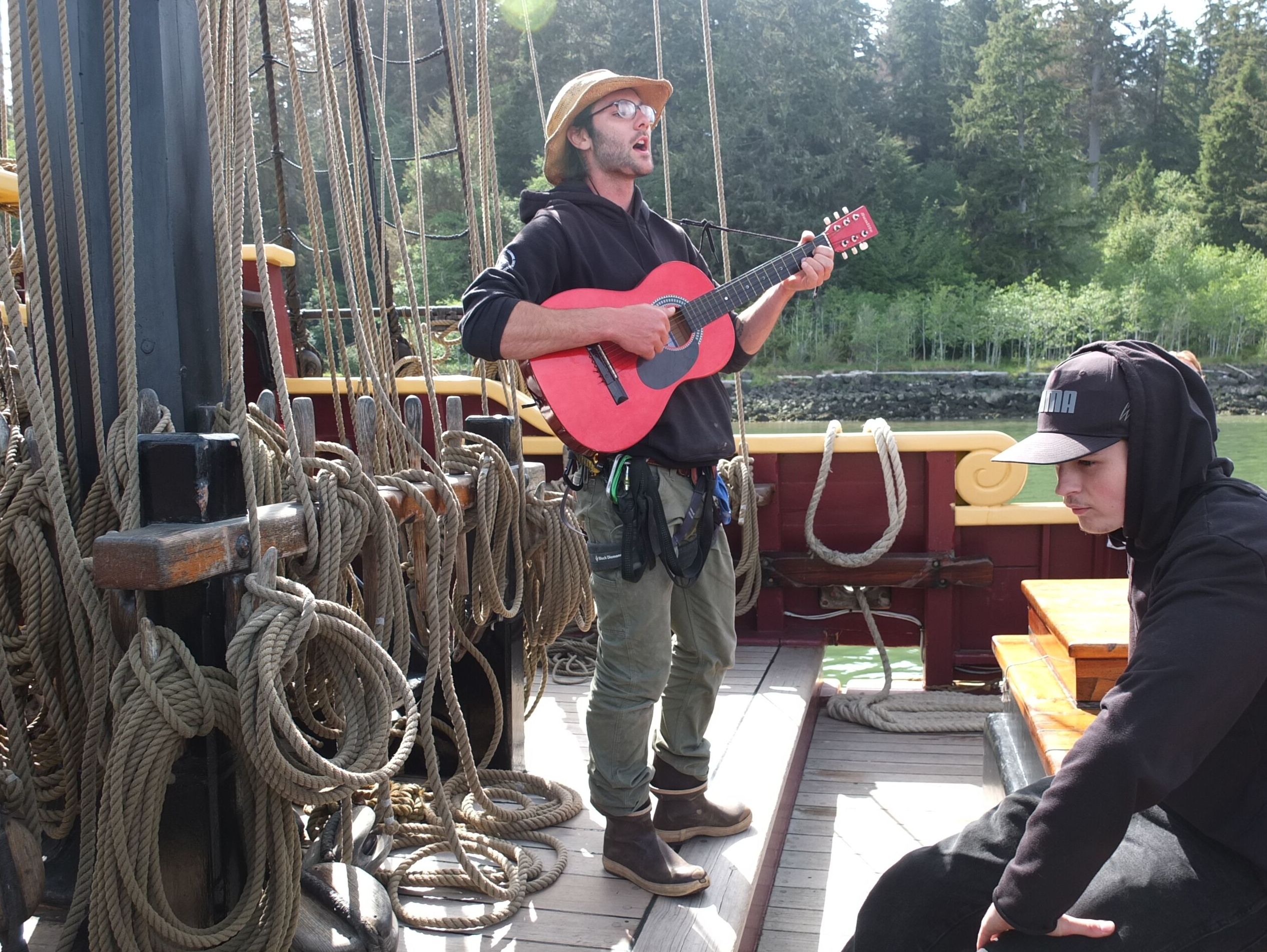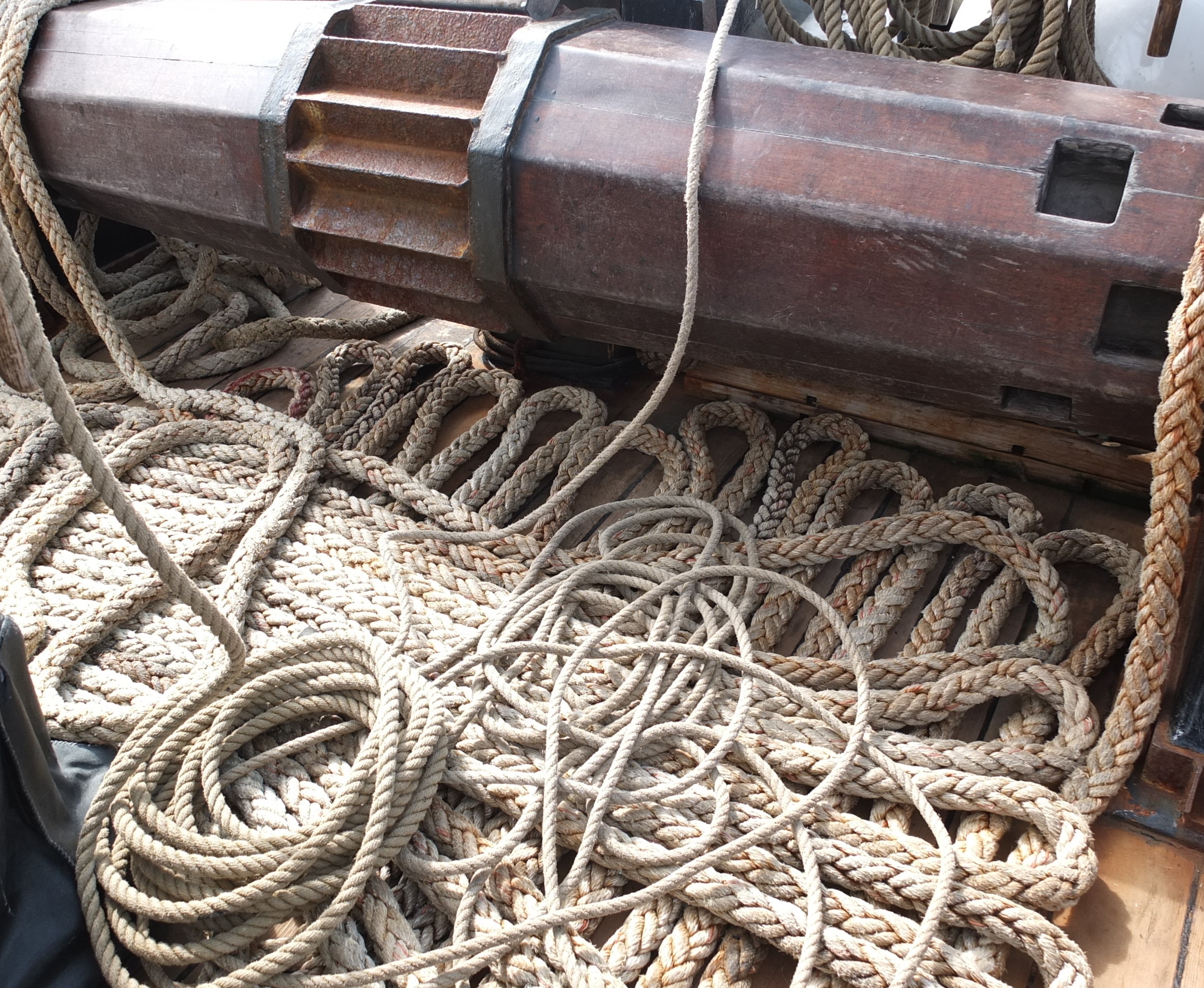 Passengers receive a quick course in sailing safety when they first board the vessel. They learned that "wood is good" and "rope is for dopes," meaning that when you need to grab, always grab wood and not rope. And speaking of rope, there are piles of it on board. Those piles are kept in meticulous order and bring to mind the saying "ship-shape."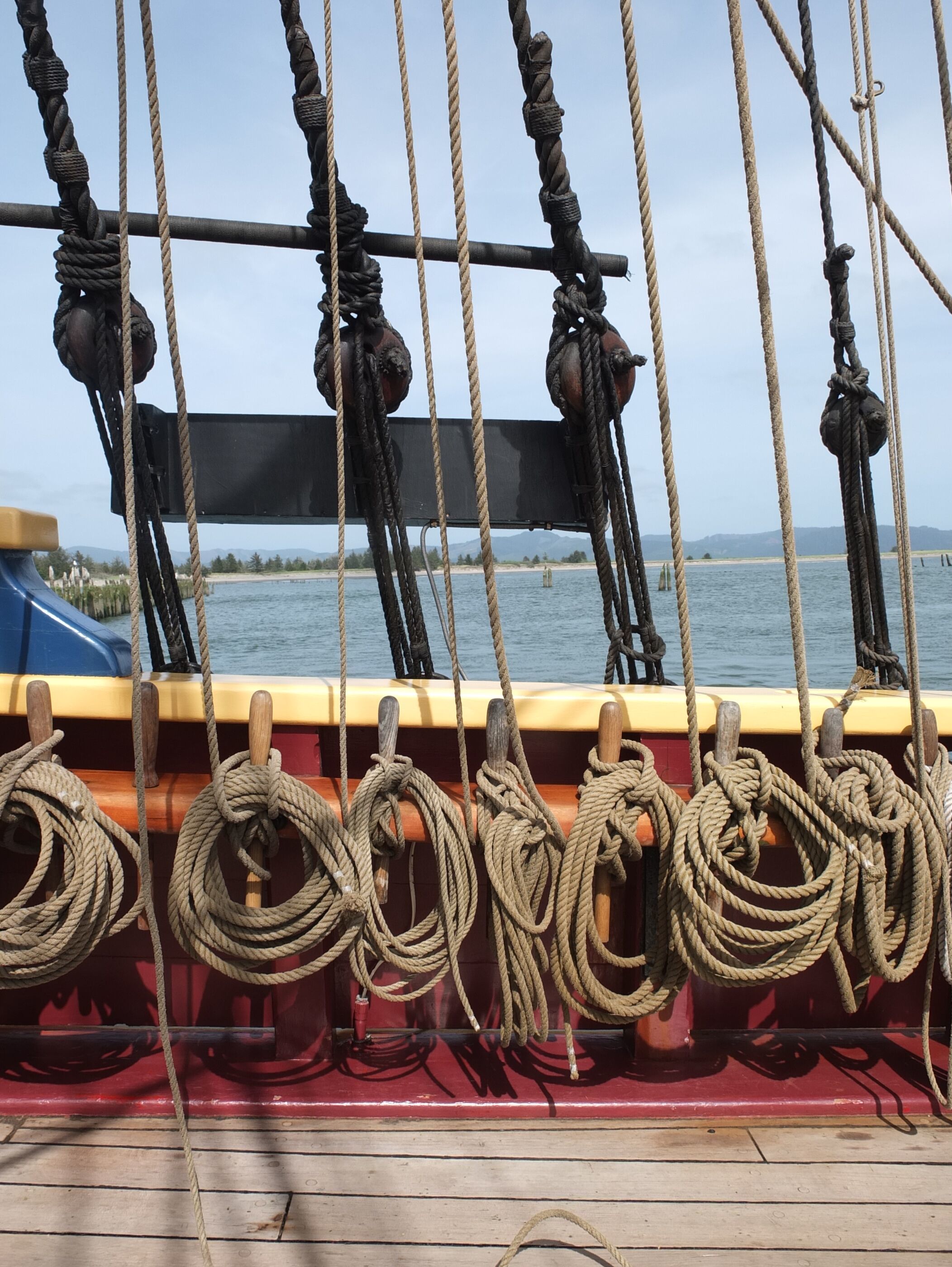 We hope you'll visit the website for these incredible tall ships and plan to visit them and take a sail when they reach a port near you. It makes for a very fun day, and for those who wish, there's an opportunity to learn a little bit about sailing--the old way.