July 7, 2018
Above and Beyond at China Beach Retreat
Posted by: Laurie Anderson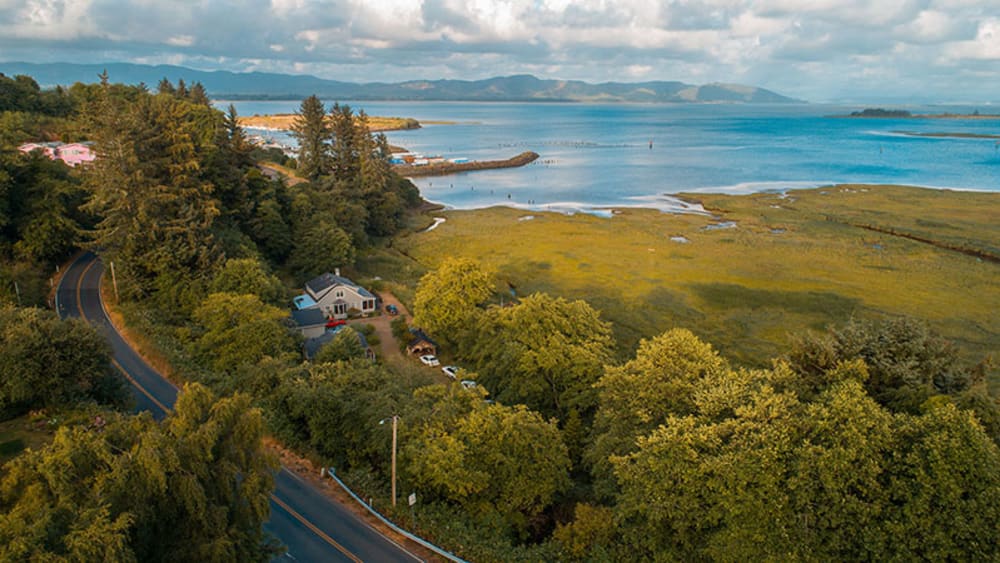 We often spot bald eagles soaring overhead at China Beach Retreat and we marvel at them and the view they must have from so high up. At a recent gathering with friends we had the opportunity to see what the eagles see, with the help of a drone. Taylor Donaldson, of FIVE50 DRONE SOLUTIONS was in our area and offered to take some aerial photographs using his state-of-the-art drone equipment, and we took him up on it. It was dusk and the light and the weather were just perfect, and as you'll see, the results were stunning. Many of our guests have expressed an appreciation for the beauty and stillness of the scenery that surrounds the property, and they comment how photos just don't do it justice. We think that these aerial images come close to capturing the expansive views from China Beach Retreat. Isn't it time for a retreat?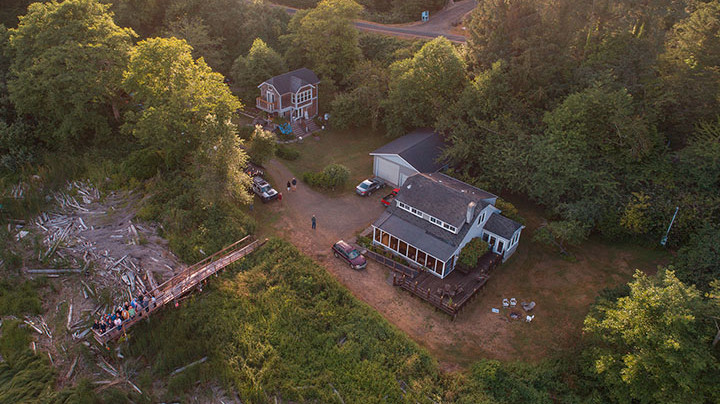 Innkeeper, David Campiche has created a fire pit area that is suitable for cooking. Pictured below is a Paella made by Chef, Brad Dodson, of the Shelburne Restaurant & Pub. He and his wife, Shelby catered a party on July 2nd at China Beach Retreat. We just had to provide a close-up of this Paella, as the drone didn't catch it!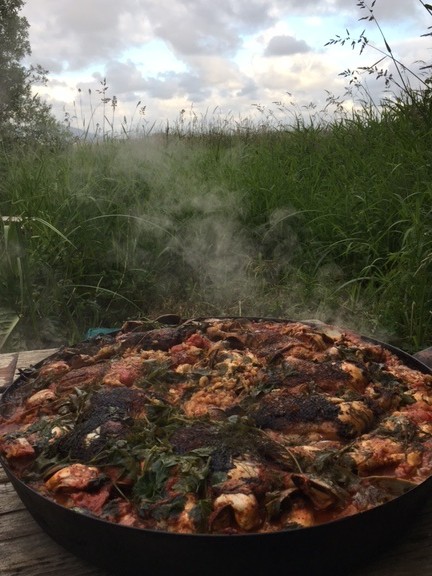 Next time you visit China Beach Retreat, don't forget to spend a little time on the viewing platform, where you see us and our friends in this photograph. You can't get much closer to nature than this, without getting wet!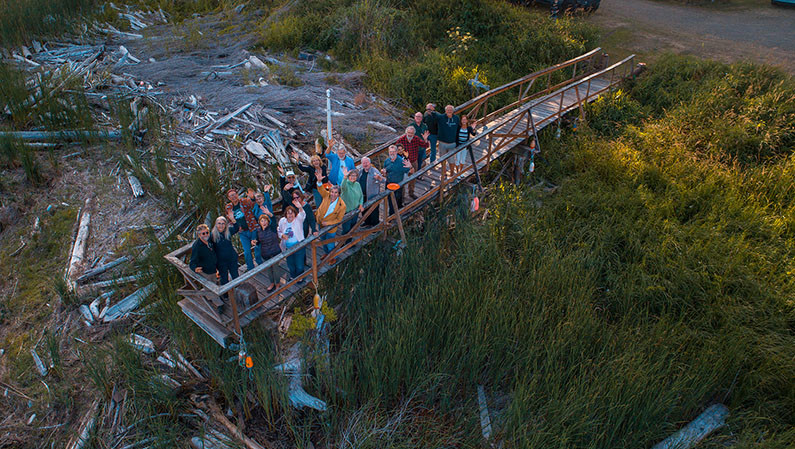 The tide was way out on this day, so the slough was visible from the drone. On occasion, David and Laurie have taken their kayak out through the slough on an incoming tide, to Bakers Bay.