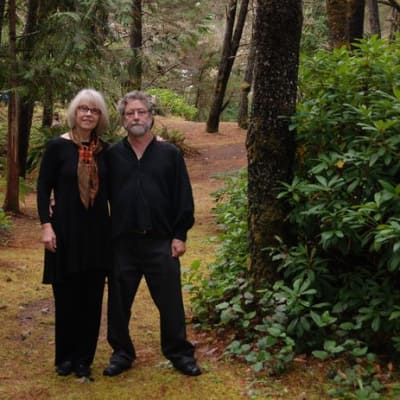 The Innkeepers
Meet Laurie & David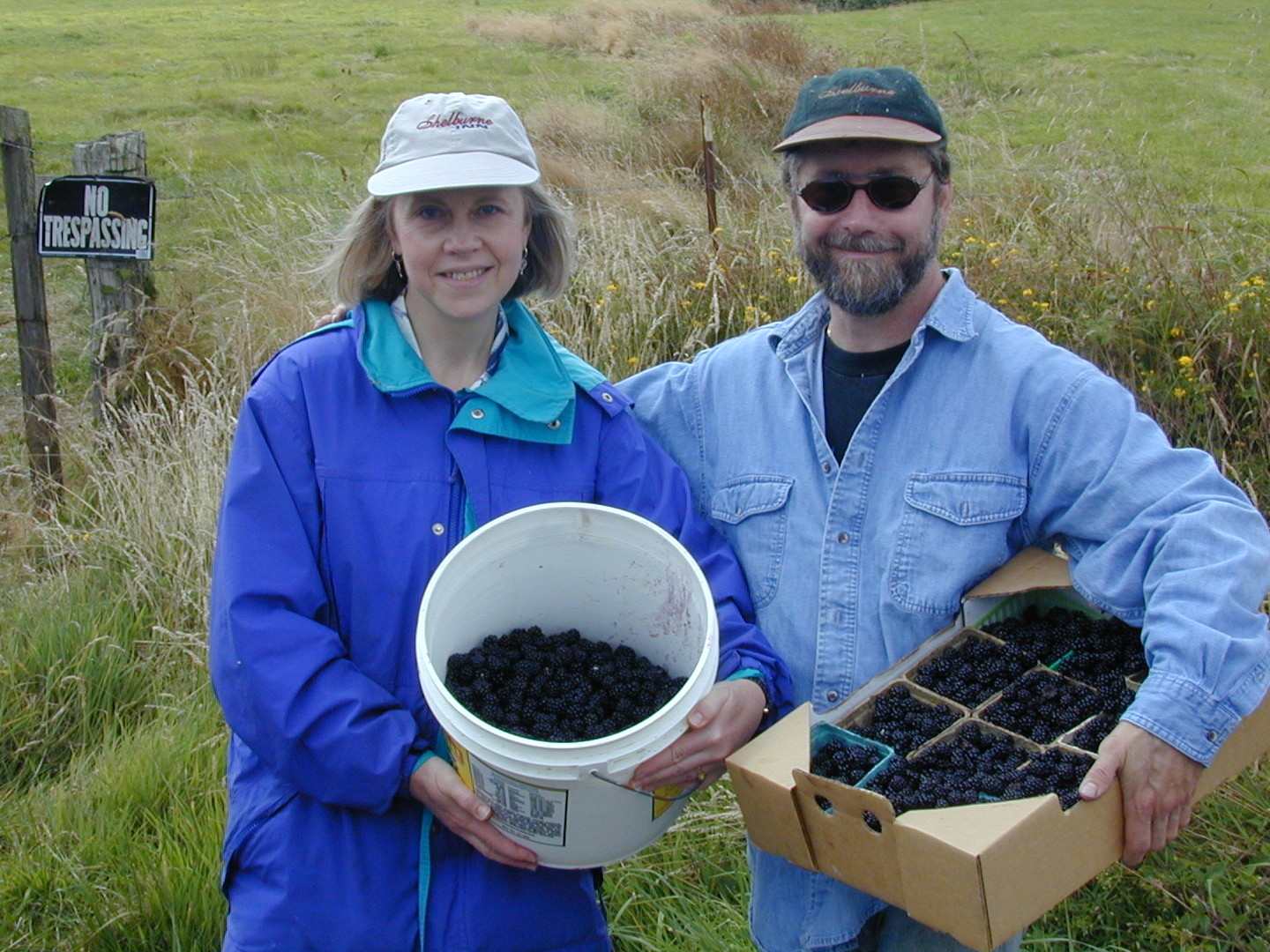 This photo gallery captures a glimpse of the duo that has managed to become what we sometimes call, "veteran innkeepers."
David Campiche and Laurie Anderson owned and operated the Shelburne Inn for forty years. They passed the torch of running that historic property to locals, Brady and Tiffany Turner in 2018. They purchased China Beach Retreat in the Spring of 1998. The couple entered innkeeping due to their love of old buildings, antiques, history, gardens, great food (both its preparation and consumption), great wine, meeting people and under the mistaken assumption that they would have plenty of time to pursue their artistic inclinations on the side.

David is a graduate of Lewis & Clark College, having majored in Fine Art and Laurie is a graduate of Linfield College. Her major was Liberal Studies. David grew up on The Long Beach Peninsula, and as a result, is a storehouse of local information and history. Laurie was born and raised in Seattle, Washington, and traveled widely until she became stuck in the sand on The Long Beach Peninsula, which is how she met David (he pulled her vehicle out). David is a potter and Laurie is a tapestry weaver. They have three sons.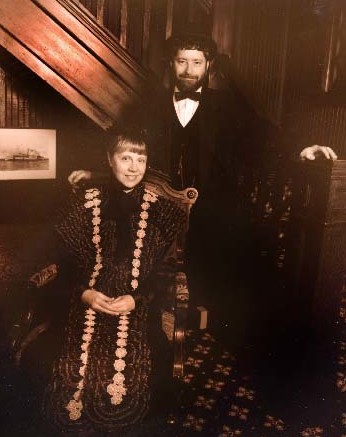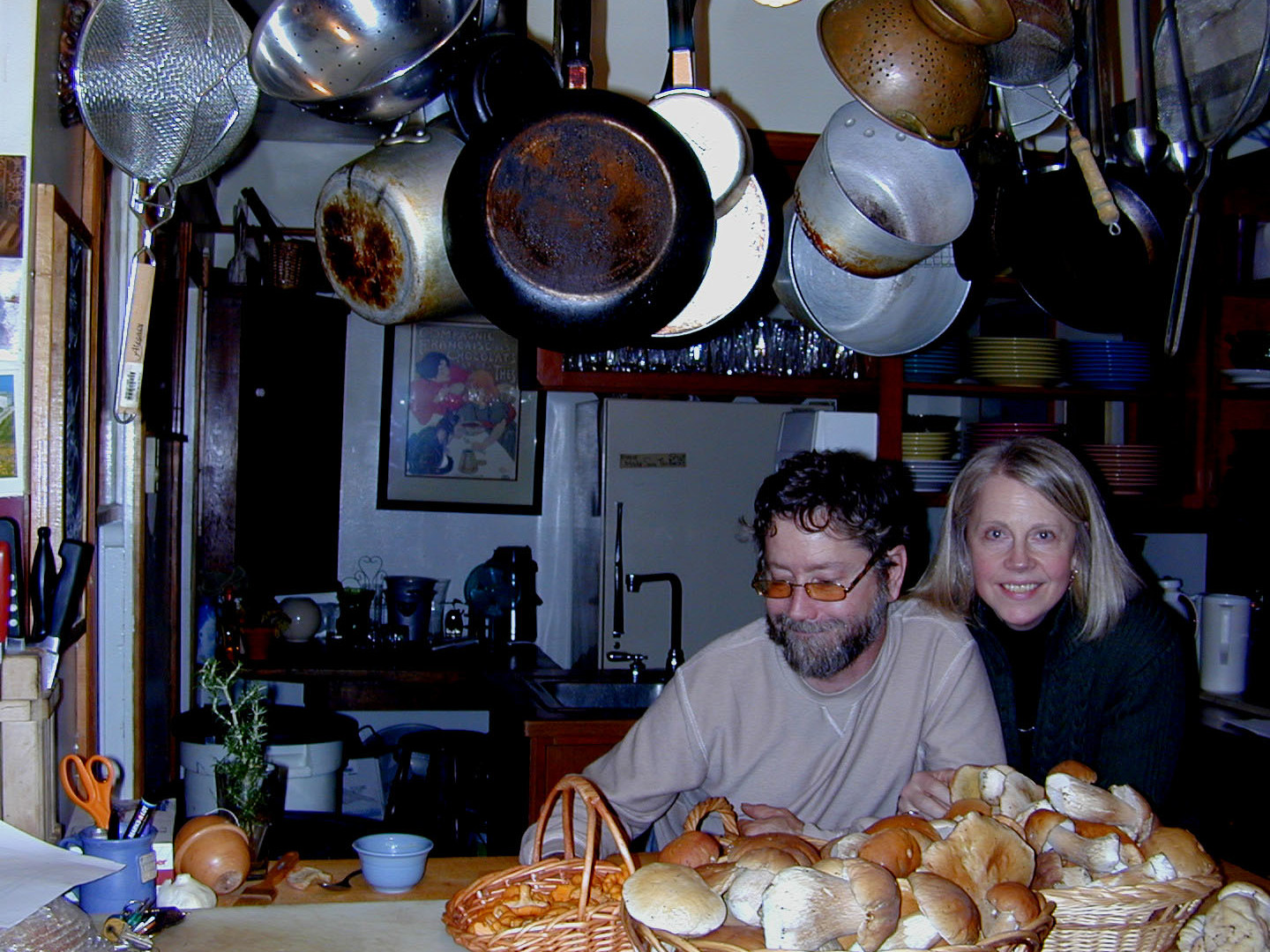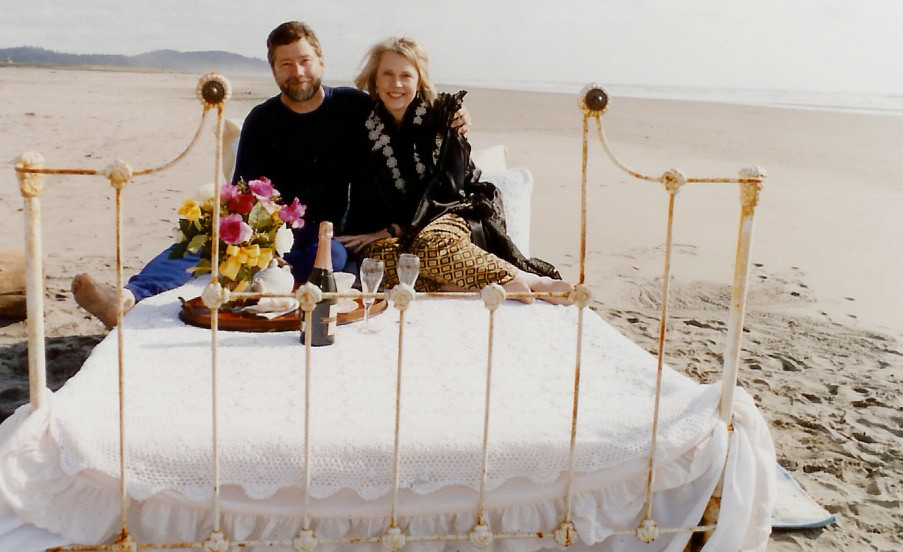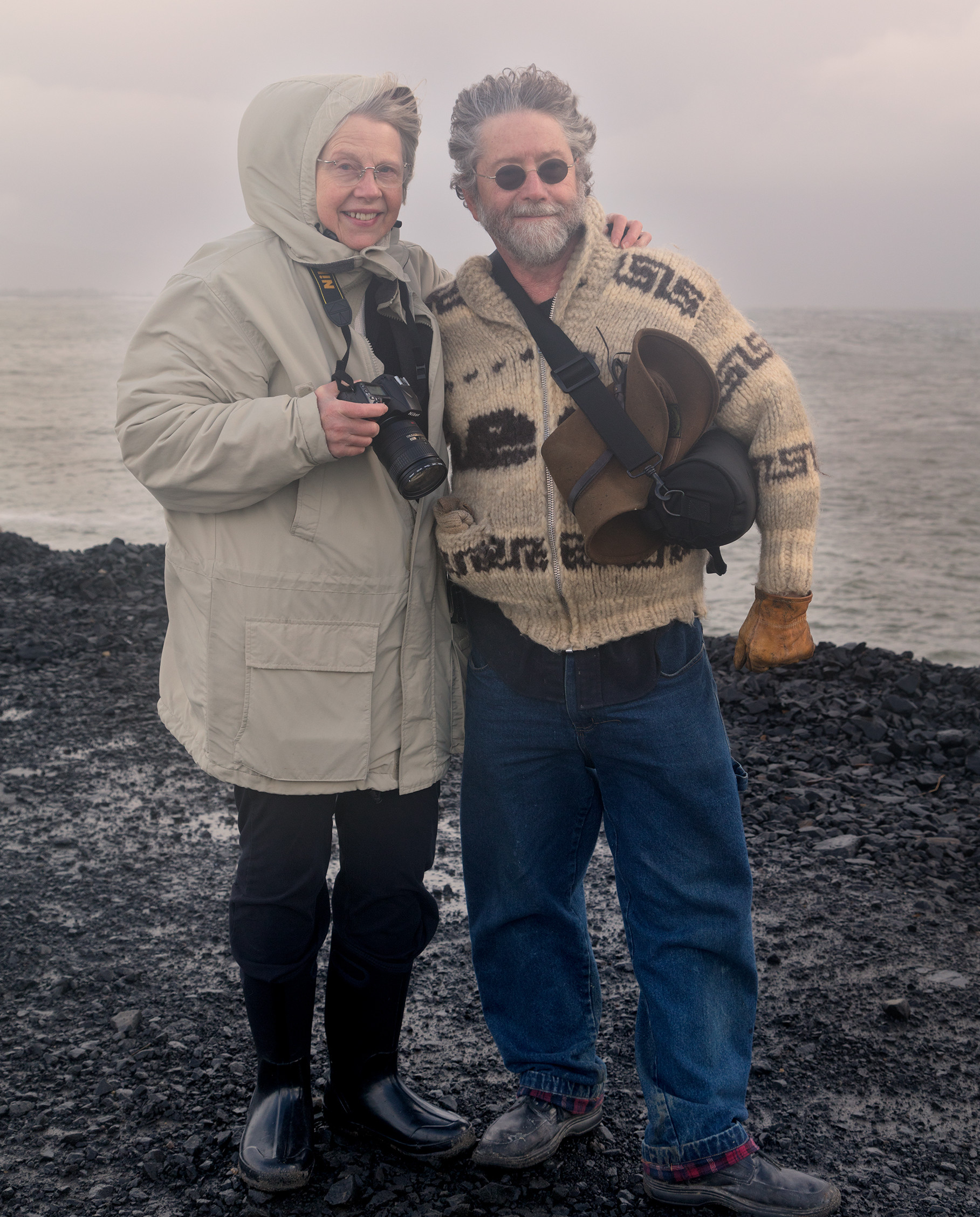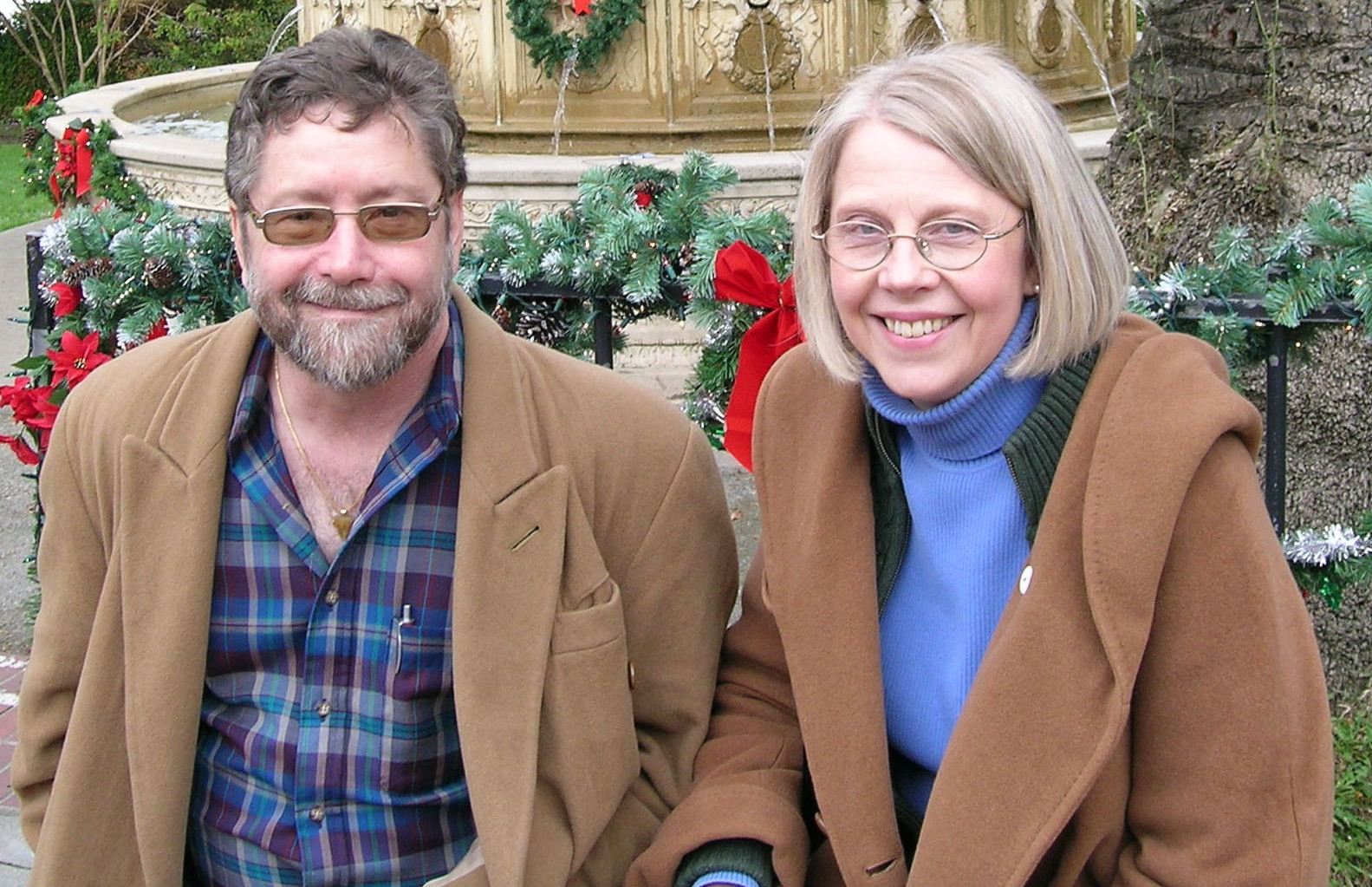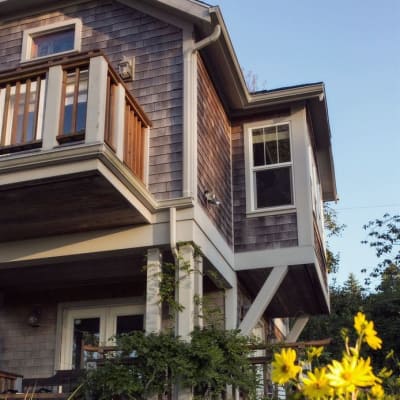 Extended Stays
No matter what you do for a living, a fun and relaxing get-away with friends or family can do wonders to revive your spirits and freshen your outlook on life. China Beach Retreat is the perfect venue for accomplishing just that. Relax, read, or watch the tide go in and out. Become a part of the natural rhythms from which our modern world tends to distance us. When it comes time to dine, choose from a variety of excellent restaurants, all just a short drive away. Immerse yourself in the rich and colorful history of this area by visiting some of our local museums. Get out and experience the great outdoors—hike where Lewis & Clark first spotted the ocean, take a long walk on sandy beaches and smell the salty breeze; feel it course through your hair. Expose yourself to art through the talents of local artists featured in the many galleries and shops between here and Astoria, Oregon. To fully appreciate and discover this region requires time. Why not plan an extended stay at China Beach Retreat? You shouldn't have to rush when on vacation. From October through May, as an incentive, we offer mid-week and extended stay packages when you rent the whole house. There is free wireless Internet in every room and access to free coffee and tea.
For pricing, check out this link.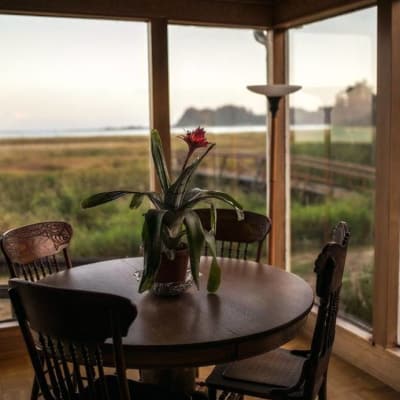 Group Retreats & Weddings
Celebrations come wrapped in many shapes and sizes. We prefer ours small and intimate. China Beach Retreat is the perfect location for a very memorable, intimate occasion. A strong sense of serenity pervades here. The vast, seasonally changing landscape, formed when bay, river and ocean merge, has a mesmerizing effect on the viewer, while it provides a safe resting place for wildlife and waterfowl.
Your gathering should not be a hassle. It should be a moment of tranquility and relaxation. That is what we would like to provide for you, and we believe we can, at China Beach.
Joy finds expression in many ways. Our staff is friendly, and the property speaks for itself. The front yard is a haven for wildfowl, hawks and eagles. A family of otter lives in the slough that snakes across the estuary, just a stone's throw from the craftsman-style house. The morning sun rises over the Columbia River and deer often visit the front yard. From either of our two upstairs rooms, the Kuan Yin Suite, or the Audubon Cottage a couple can enjoy the abundant water fowl, the lunar swing of tides, a circus of rich color, and the phases of the moon.
The Main House at China Beach houses three couples, and the Audubon Cottage will accommodate one couple. David Campiche and Laurie Anderson, who were the owner/innkeeprs at the Shelburne Inn for 40 years, have hosted many group retreats and weddings over the years and they will assist you in making your own gathering an unforgettably delightful event.
Group and Business Retreats - An Opportunity to Bond
Discounted group and business rates are available for lodging and dining at China Beach. The lovely craftsman house can accommodate small retreats of up to twelve persons. The property will sleep a total of six people (two per unit). A Pacific Northwest power lunch can be catered during your meeting. The environment and quiet are invigorating, the service, efficient and low-key. Services include bottomless cups of coffee or tea and cookies at snack time. Office and AV equipment is available for a fee. Call soon to schedule your much-needed retreat at China Beach..
Click HERE to check out our special pricing for whole house rentals.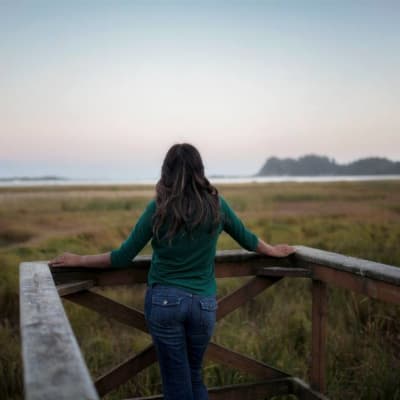 Testimonials
"Imagine waking to views of the very spot where Lewis and Clark first reached the Pacific Ocean in 1805 from safe inside this charming Craftsman cottage, set on its own in a secluded cove. China Beach Retreat is a very special place, lovingly transformed by David and Laurie into an intimate three-bedroom hideaway. Hardwood floors, low ceilings, stained and leaded glass, and eclectic collections of antique furniture characterize the cozy downstairs: sophisticated yet informal, elegant yet rustic."
-Karen Brown's Guides ~ Charming Places to Stay: Pacific Northwest

"China Beach…a look-out?…a retreat?….a castle? The place is magical. The view is at your feet and all around, pleasant and pastoral in daytime, mysterious and spellbinding at night"
-Don and Monique Taylor, Olympia, Washington
"I told Howard, 'I'm not leaving this place…I'm staying here forever!' He just laughed. What a wonderful haven you've created here, in this beautiful setting. We thank you for all your hard work, dedication, creativity and attention to every detail and most of all, thank you for sharing it with us. We will be back for a longer stay."
-Visitors from Massachusetts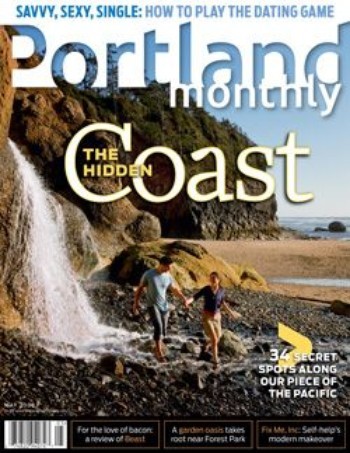 "It's the perfect getaway for couples seeking a soul-healing retreat of absolute stillness, interrupted only by the splash of bird wings lighting upon the water."
-Tom Colligan for Portland Monthly. "The Hidden Coast" 5/08

"The quiet…oh the blessed quiet and the views both from the living room area and our bedroom are soothing to the soul."
-Clint & Judy Williams, Edgewood, WA
"But the main reason to visit the China Beach is its seclusion and nearness to the sea. We found that three days there soothed and refreshed us as though it had been a much longer vacation. You can't ask more of a getaway than that."
-The Seattle Times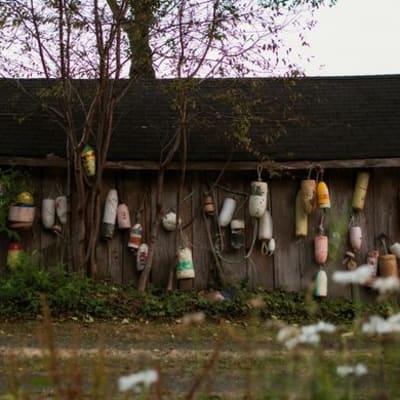 Gift Certificates
Gifts often come in colored paper, with glitter and expectations. Ours is a simple gift certificate drawn with a steady hand and a promise to serve you, our guest, our raison d'etre. What more special gift can you find for a loved one or business associate in need of a reward than a relaxed stay in one of Washington State's most serene locations at the end of the Lewis & Clark trail?
A gift certificate for China Beach Retreat offers a cozy room with period antiques, modern comforts and genuine hospitality. Our neighborhood is full of seasonal coastal changes. Twenty-eight miles of beach, ocean, lighthouses, and ancient forests call your name.
You can purchase your Gift Certificates online by using this link:
https://secure.thinkreservations.com/chinabeachretreat/gift-certificates
Or call if you prefer: (360) 777 - 3312 and we will facilitate your purchase..
Remember us this holiday, for a birthday present or a special occasion.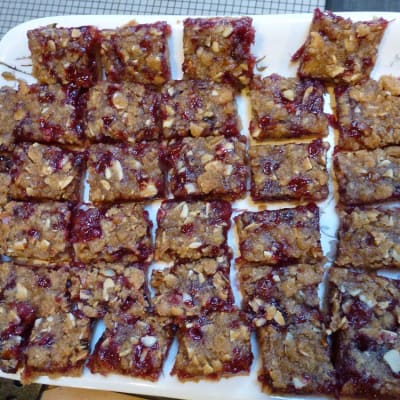 RECIPES FROM THE INNKEEPERS
We love making use of the bounty of the Pacific Northwest!
Check this corner of our website for updates with recipes, new and old.

Here are some favorites:
CRANBERRY ALMOND BARS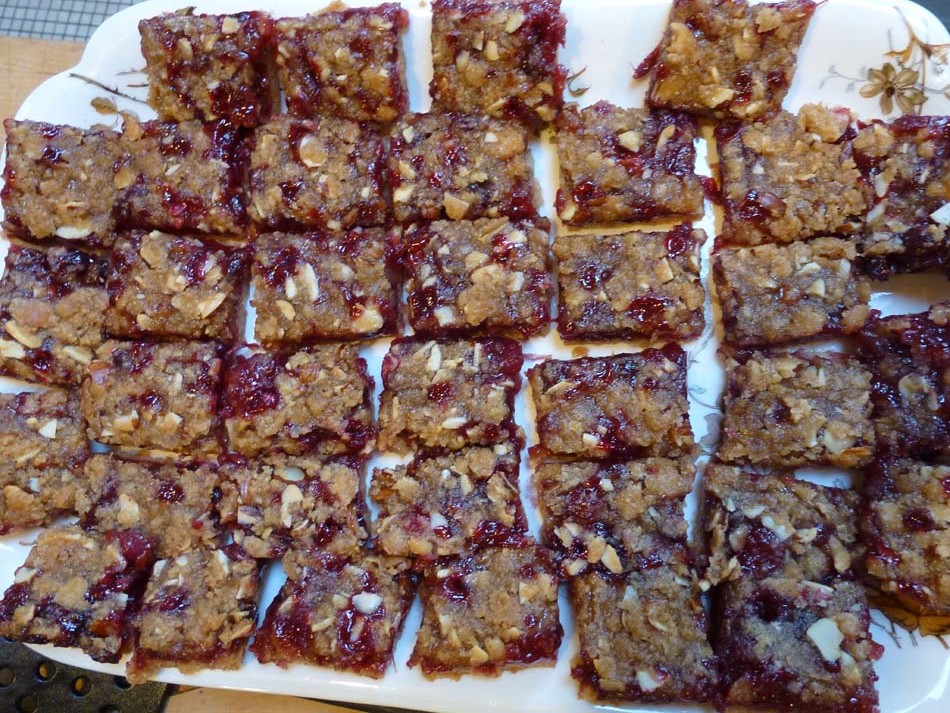 Link to it here:
https://www.chinabeachretreat.com/blog/cranberry-almond-bars